Aaron Aloysius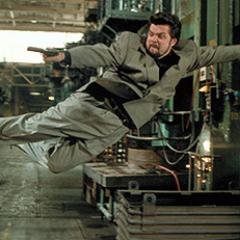 Aaron began closely following the draft in 2005. Since then, he's overcome an Al Davis-like obsession with workout numbers, instead focusing on the qualities and traits visible on prospects' tape.
---
February 3, 2011
Last August, I wrote an article on Allen Bailey, detailing my concerns about certain weaknesses in his game. For one, the big physical freak was very slow off the snap, routinely being the last guy on the line to get out of his stance.
Also, Bailey struggled to threaten the edge as a pass rusher, so he was forced to rely heavily on his bull rush. With his physical strength, Bailey managed to walk back offensive linemen, but he lacked the quick hands to disengage in time to get to the quarterback. As a result, he was nothing more than an average pass rusher.
You can see some of Bailey's issues in this '09 clip of him against Wake Forest. While impressive when he had an open lane to crush the QB, Bailey's poor hand play also led to many lost opportunities.
httpv://www.youtube.com/watch?v=qQvcXWLQKyk
Those struggles (read more…)
February 3, 2011
Like previous Tale of the Tape subject Titus Young, Baylor defensive tackle Phil Taylor boosted his stock with an impressive Senior Bowl week. The mammoth 6'3″, 337-pound prospect exhibited plenty of strength and a surprising amount of athleticism. Some even have speculated that those impressive physical tools could push Taylor all the way up to the first round.
Taylor's recent stock surge is quite an accomplishment for a player who once appeared to be on the way to wrecking his football career. He started his college career at Penn State, but off the field issues led to his dismissal from the team. Taylor transferred to Baylor but had an underwhelming '09 season, appearing out of shape and displaying inconsistent technique.
However, Taylor recommitted himself to developing his game last summer, dropping close to twenty pounds of excess weight. Also, he became a better overall football (read more…)
February 2, 2011
No copyright infringement was intended in the making of this video. All clips and images are property of their respective
February 1, 2011
For die-hard draftniks, most of the scouting legwork occurs during the fall. And for understandable reasons: watching the games is more exciting when the outcome of live action is yet to be determined. Also, even the most expensive DVR has data storage limitations: by mid-season, the device is bursting at the seams with college matchups.
However, that doesn't mean that the official January-through-April draft season has to be bereft of film-watching. There are multiple websites that provide excellent opportunities to see more of the top draft prospects and figure out who's worthy of your team's top pick.
Perhaps the best resource for watching games online is ESPN3.com. The site features many of the games ESPN broadcasted in the fall, including some games that were on ESPNU, which isn't included on some cable packages. Unfortunately, video quality can vary significantly based on Internet connection speed, but the action's (read more…)
February 1, 2011
No copyright infringement was intended in the making of this video. All clips and images are property of their respective
January 31, 2011
Last week, the draft community was agog over Boise receiver Titus Young. The 5'11 1/4″, 174-pound wideout showed off his special explosiveness, gaining separation against many of the cornerbacks assembled in Mobile.
Young's standout play at the Senior Bowl practices has him moving up draft boards: there's now talk that he's established himself as the top-rated senior receiver on team's boards.
However, Young's Senior Bowl week wasn't perfect. Whether dropping a couple passes in practice or failing to bring in an inaccurate Jake Locker throw in the game, Young displayed less than exceptional hands. His college tape indicates that his hands aren't an extremely disconcerting problem, but they may be enough of an issue to keep him out of the first round.
Both Young's explosiveness and somewhat inconsistent hands were on display in the game against Nevada. He ran the top off of the Wolfpack defense, juked (read more…)
January 24, 2011
Risers
Marvin Austin DT North Carolina
Like Greg Hardy last year, Austin's a high-touted prospect who appeared to be a strong candidate to receive a Senior Bowl invite. However, the UNC defensive tackle ended up being passed over by the folks in Mobile, possibly because his college coaching staff didn't give him a strong recommendation.
Austin, who was suspended by the coaching staff before the NCAA declare him ineligible, has a reputation for being inconsistent on the field and not a hard worker off of it. The Shrine Game was a big test for him; fortunately, he managed to impress scouts, showing up in shape and dominating during practice. While Austin still needs to improve his technique, he beat interior lineman with both speed and strength, displaying an impressive skill set that will appeal to many NFL teams.
David Carter DT UCLA
Carter's another (read more…)
January 23, 2011
Which players helped themselves the most during the East-West Shrine Game? The list includes many names. Instead of reading another Shrine Game article, we're giving you the Shrine Game Risers…..is video form. See highlights of the players that helped their stock the most during Shrine Game week!
http://www.youtube.com/watch?v=15sdGElfXGk
January 18, 2011
Here's a list of some of the prospects teams showed interest in on Tuesday:
Arizona Cardinals Atlanta Falcons David Carter
Jordan Cameron
Ryan Whalen
Jordan Cameron Cleveland Browns Dallas Cowboys Bruce Miller
Caleb Schlauderaff
Eric Gordon
Jeffrey Maehl Houston Texans Kansas City Chiefs Cheta Ozougwu
Mike Smith
Bryant Browning
Eric Gordon
Scott Tolzien New England Patriots New Orleans Saints Cheta Ozougwu Terrell McClain New York Giants Philadelphia Eagles Eric Gordon Evan Royster San Diego Chargers Seattle Seahawks Alex Linnenkehl
Gregory Lloyd II
Randall Hunt St. Louis Rams Tennessee Titans Marvin Austin
Terrell McClain
Chris Carter
David Arkin