Ryan Lownes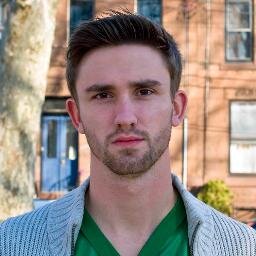 Ryan is currently an undergraduate student at Ohio University pursuing a degree in Sport Management. He has been attending the NFL Draft in New York City since 2005 and has aspirations of a career in scouting. He is currently a draft writer and analyst on the Draft Breakdown team, posting his latest rankings, mock drafts, scouting reports, and more. Be sure to follow Ryan on twitter for year-round NFL Draft analysis.
---
May 6, 2014
February 16, 2014
February 14, 2014
January 23, 2014
North Team Practice Report
Maybe the North quarterbacks were not morning people, or maybe they simply were all who we thought they might be. Stephen Morris was difficult to watch at times. After weighing in at a disappointing 6'1 ¾", 206 pounds, his practices did little to encourage evaluators. While he flashed the live arm we had seen since he stepped into the starting position at Miami, erratic might be too kind a word to describe his performance in Mobile. Accuracy was an issue all week for him and there were some in the stands that criticized his seemingly lackadaisical approach to the event.
More disappointing, however, was the play of Clemson's Tajh Boyd. Like Morris, he was unable to ever find a consistent rhythm in Mobile. At 6'0 ¾" 222 pounds, he is built more like a running back than an NFL signal-caller. His accuracy (read more…)
December 6, 2013
As the college football regular season nears its end, Jon Dove and Ryan Lownes reveal their latest mock drafts.
August 30, 2013
August 28, 2013
Using a draft order determined via a weighted draft lottery, Aaron Aloysius & Ryan Lownes unveil their initial 2014 mock drafts.
November 1, 2012
October 26, 2012
October 19, 2012
Jimmy O'Brien and Ryan Lownes unveil their latest mock drafts.
Jimmy O'Brien
Ryan Lownes
@ryanlownes
1
Geno Smith – QB – West Virginia
Sam Montgomery – DE – LSU
2
Matt Barkley – QB – USC
Geno Smith – QB – West Virginia
3
Barkevious Mingo – DE – LSU
Johnathan Hankins – DT – OSU
4
Jarvis Jones – OLB – Oregon
Jarvis Jones – OLB – Oregon
5
Star Lotulelei – DT – Utah
Star Lotulelei – DT – Utah
6
Dion Jordan – DE/OLB – Oregon
Barkevious Mingo – DE – LSU
7
Johnthan Banks – CB – Miss State
Bjoern Werner – DE – Florida State
8
Ricky Wagner – OT – Wisconsin
Luke (read more…)